Program Director
Hip Hop Instructor
Jennalee is as a passionate and fun-loving teacher and mentor. She grew up studying many forms of dance, including Ballet, Tap, Jazz, Musical Theatre, Acadian and Highland, but fell in love with Hip Hop the most. She landed many roles for stage, print and television, including a national television campaign for YTV.
Jennalee has been fortunate enough to perform in WOD Toronto, the East Coast Dance Concert in Washington D.C., and the Culture Shock International Showcase in L.A. (2011) and San Diego (2012). Since joining City Dance Corps in 2013, Jennalee has won the hearts of all her students, from young to old and her classes are always infused with a deep connection to the roots of Hip Hip while maintaining fun and energy.
Interim Program Coordinator
Crystal has over 21 years of training through recreational and competitive studio practice in the styles of ballet, tap, jazz, modern, contemporary, lyrical, acro, hip hop and musical theatre. Crystal is a graduate of York University specializing in ballet and modern, and performance and choreography, presenting her contemporary choreography on various stages at York. She completed four years with York's Competitive Hip Hop Team Integrated Entity (I.E.) and served as its President. She has performed across Toronto in shows such as Ted Talks, the Pan-American Games, Nuit Blanche, Gadfly's Urban Dance Symposium (TUDS), Breakin' Convention, MonstrARTity, Funkbox NYC, New Blue Dance Festival, and soon Your Dance Fest. Internationally, she has performed with Culture Shock Toronto (CSTO) in Las Vegas and Los Angeles, with Danny Fernandes on tour in China, and New York City at Ladies of Hip Hop with FlowHER House Collective.
Acro, Jazz, Flexibility
Natalie Chung is a dancer, teacher and emerging choreographer based in Toronto, Canada. She trained for eleven years at Denise Lester Dance Academy in ballet, modern, jazz, tap, hip-hop, contemporary and musical theatre. After receiving her British Association of Teacher of Dancing certification, she went to further her education at Rosedale Heights School of the Arts in Toronto, performing and training under an intensive dance curriculum as well as within the select Rosedale Heights Dance Company. An Honours graduate from York University's School of Art, Media, Performance and Design in 2016, she trained in modern and ballet styles at York University in the Choreographic and Performance stream in their BFA Dance program. Throughout her intensive training and studies, Chung trained among ballet experts and modern dance pioneers such as Tracy Norman, Susan Lee, Helen Jones, Candice Helm, Julia Sasso, Carol Anderson, Holly Small and John Ottmann. Keeping up her training she has, trained in contemporary under Allison Bradley and the commercial program with Hollywood Jade with the DARK Dance Company. As an evolving artist her goals in life are to perform and dance worldwide.
Ballet
Vanessa's love for dance began at the young age of three at the Ontario School of Ballet and Related Arts, where she studied Ballet, Tap, Jazz, Contemporary, and Hip-Hop. She was a competitive dancer for over twelve years, and was a member of the Trillium Dance Company, and TAP! Dance Company. Throughout her childhood, Vanessa studied the Royal Academy of Dance, and ADAPT syllabi, completing many Ballet, Tap, and Jazz exams at advanced levels. Vanessa graduated from Cardinal Carter Academy for the Arts with an arts specialization in dance, and continued on to compete in a national titleist competition later that same year. Vanessa is very excited to join the CDC Youth Faculty, and looks forward to sharing her gift and love of dance with the next generation of dancers!
Tap
Dorian Grant has been actively training in dance for 24 year­s in Tap, Jazz, Ballet, Modern, Hip-Hop, Contemporary and Musical Theatre styles. He has also been teaching and choreog­raphing for over 10 years. It started at the age of 3 when he beg­an Tap dancing. This was after his mother caught him attempt­ing to reenact Shirl­ey Temple movies on the living room coff­ee table. He spent much of his childhood training and in dance studios for different compe­titions around the GTA and the United State­s. At 14, he was acc­epted into Cawthra Park Secondary School­'s Regional Arts Pro­gram for Dance. Over the years, he has performed on li­ve television (TSN, Roger's, YTV), and at various venues in North America (St. Lawrence Centre for the Arts, Canadian St­age, and Disney Worl­d). Dorian has train­ed with many successful choreographers and chore­ographed hip-hop, tap and musical theatre shows and classes for all ages includi­ng the Fringe Kids Festival, numerous da­nce studio recitals in Toron­to, and various thea­tre productions including with his dance ensemble, Good Job Sally.
Contemporary
Born in Miramichi, New Brunswick. Chris is a graduate of the George Brown Dance College. After graduating he became the artistic director of Precision Dance Company and co-created a Canadian East Coast event called "The Entity Tour" that inspired and trained students every summer since 2014.
Christopher has had the opportunity to choreograph for George Brown College students for their graduation show "Unleashed" as well as their summer commercial dance program performance. He was also honored to create work at "Toronto's Choreographers Ball " ,"Fever After Dark " as well as "Dance Weekend" for Dance Ontario! All events showcasing Toronto's professional working talent in the industry. Christopher travels across Canada and the US teaching and choreographing for schools and company's, as well as adjudicating dance competitions! Christopher is excited to share his knowledge of dance with this seasons CDCYP students!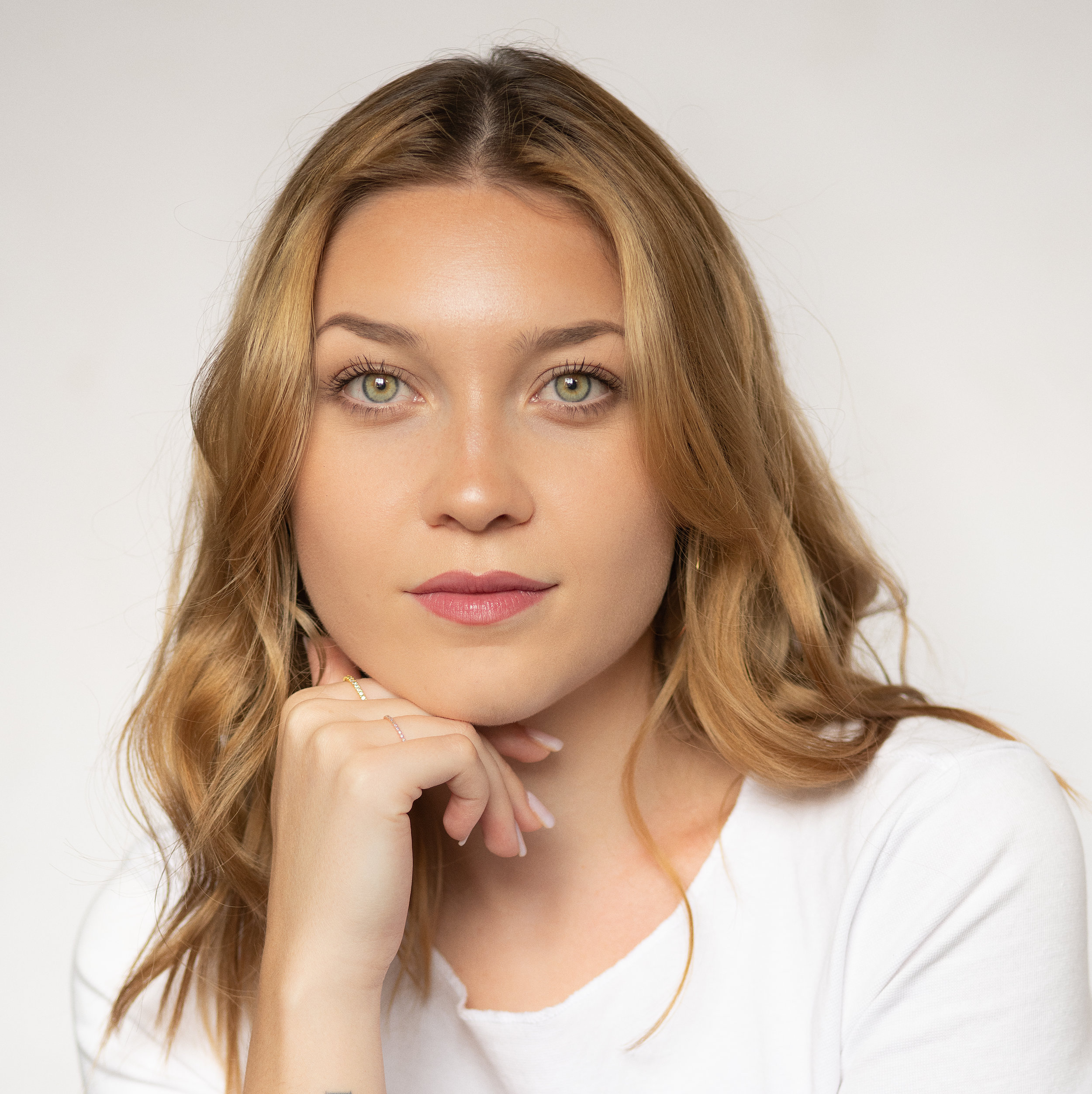 RAD Ballet
From a young age, Esra has been passionate about sharing her love for dance with others. With a background in Ballet, Jazz, Tap, and Contemporary dance, she has had the opportunity to perform recreationally and competitively for over a decade. Esra studied ballet throughout her childhood and adolescence through the Royal Academy of Dance, completing all the graded and vocational examinations up to Solo Seal. After training at the Ontario School of Ballet and Related Arts for 10 years, she began her studies at Ryerson University in the Early Childhood Studies program. Esra has simultaneously been working to complete the Certificate in Ballet Teaching Studies programme through the Royal Academy of Dance in order to become a certified ballet teacher with the RAD. The combination of these two programs has shaped Esra's philosophy of teaching; through inclusion and differentiated instruction, her goal is to create a playful and safe atmosphere for children to physically explore their bodies and express their emotions.
Ballet
Sarah Schmidt is a dancer and choreographer fromToronto. At age 3, Sarah marched her sass into her first dance class and instantly fell in love! She has trained in RAD Ballet, Graham Modern, ADAPT Jazz, various lyrical and contemporary styles, even taking courses in African and Indigenous dance styles. She has attended two Dance and the Child International conferences, one in Taipei and the other in Copenhagen where she had the opportunity to study and collaborate with professional choreographers and dancers from around the world. Since becoming a teacher in 2011, Sarah found her passion in sharing her knowledge of dance, curiosity of human movement and creativity with her students. She completed an undergraduate degree in Kinesiology in 2016 and has since taken the science of movement to the next level by pursuing a diploma in Osteopathic Manipulative Sciences. Movement and creativity are what keeps her going and nothing gives her joy like teaching at CDC!
Jazz, Contemporary
Emily Rapley, from Simcoe Ontario has been studying dance with a focus on contemporary, modern and ballet. She has had the privilege to train and perform with Ballet Jorgen, and ProArteDanza, and has performed in original works by, Carol Anderson, Susan Lee, Michael Greyeyes, Allison McCaughy, Jasmyn Fyffe and Roberto Campanella. Emily graduated from York University with a BFA in dance, specializing in choreography and performance. Currently she is working on original work as well as practicing and performing in the Toronto dance community.
Intro to Dance, Parent & Tot, Hip Hop
Samantha found dance at an early age. She is an extremely well rounded performer with a background in Ballet, Jazz, Tap, Modern and Contemporary. When she wanted to expand her knowledge, Samantha, found extensive training in Hip Hop, Jazz Funk, Heels and Fusion styles. Through dance, Samantha, has been fortunate enough that she has travelled to work and instruct in New York City, Los Angeles, Europe, the UK and Canada. Her movement is unique, thoughtful and creative. Something that truly showcases her vast training and movement vocabulary. Being back home in Toronto has made her eager to spread her passion for this art. Expect a class of Samantha's to be structured and challenging but above all else FUN!
Hip Hop
Senyo Akakpo is a professional dancer, teacher and choreographer born and raised in Toronto, Ontario. He has worked and studied in multiple styles of dance like ballet, contemporary and improv, but specializes in the knowledge, history and techniques of hip-hop and other urban dance styles.
Working with all ages and levels, Senyo has choreographed and taught children and adults since 2014 but has been apart of the professional dance industry for over 10 years and is a proud member of the professional adjudicators alliance. Senyo also has a degree from Ryerson University in psychology and human biology.
His choreography has been featured in festivals like the Juno's and Culture Shock in Los Angeles and Las Vegas. Senyo has taught for many well-known companies as well as being enlisted as the chosen representative of Canada by the Cuban government to teach hip hop at the Teade dance Festival in 2019. His knowledge and skill has allowed him the opportunity to work as a dancer for Feist, Jakhoy, the Arkells and organizations like the CFL's Argonauts and Tigercats, and the Pan Am Games. Mr Akakpo is so grateful for every opportunity to work with aspiring dancers and share his knowledge!
Acro, Contemporary, Flexibility
Samantha Ryan is a former gymnast, turned dance educator and entertainer, who hails from Windsor.
Samantha has completed a professional semester at the famed Broadway Dance Centre before she made the decision to move to Toronto. She is certified as an instructor in Acrobatic Arts and Cecchetti ballet and is proficient at teaching a variety of other styles including Jazz, Contemporary and Hip hop. She is a qualified dance adjudicator with the Professional Adjudicators Alliance. Professional membership status includes Canadian Alliance of Dance Artists and ACTRA.
Most recently, Samantha wrapped up filming as a Thunderbird dancer for the movie Work It, a coming of age dance comedy filmed in Toronto and scheduled for release on Netflix in 2021.
Samantha's teaching experience includes studio dance instruction, guest faculty workshops and intensives, dance convention faculty and adjudicator, and school settings including Toronto District and Greater Essex County School Boards. In addition to teaching, Samantha enjoys doing choreography for competitive soloists, teams and ensembles. Choreography for school stage productions have so far included Annie, Shrek, Little Mermaid, Beauty and the Beast, Peter Pan and The Lion King, and Frozen.